Enjoy and ∆ICASEA are happy to invite you to A Weekend of Electronic Sound and Music in Leeds, UK.
It will be held on Friday 16th of July and Saturday 17th of July 2010 at Enjoy Art Space, Unit 22c, Mabgate, Leeds, LS9 7DZ.
googlemap
It costs £5 to enter both of the events, or £4 for entry to a single event.
The Line up for Friday 16th of July is:
NHK solo aka Kouhei Matsunaga, koyxeи, NHK (Raster-Noton, Important Records) – JPN
Kouhei started making music in 1992 and was influenced by Hardcore Techno and Hiphop. His 1st album "Upside Down", was released by Mille Plateaux in 1998. His list of collaborators includes Mika Vainio (Pan Sonic) Sean Booth (Autechre), Merzbow, Rashad Becker, Sleeparchive…
His breakbeat project Koyxeи has worked with rapper Sensational (ex Jungle Brothers), releasing an album on WordSound to much acclaim. His project with Toshio Munehiro is named NHK and has released on Raster Noton and Important Records. We are very happy to invite him to perform in Leeds for this exclusive UK date on his 2010 European Tour.
website
S>>D (icasea)
S.D. is a producer, DJ and designer from Belfast, Northern Ireland.
He has released music on Acroplane and ∆ICASEA. His storming Dj set at the 2009 Icasea launch party in London was the highlight of the event.
For the Enjoy session he will be playing a brand new LIVE set of his trademark ultra cold tech-electro darkness, not to be missed.
download his latest ICASEA SELECT Podcast
here
The Wyrding Module (icasea)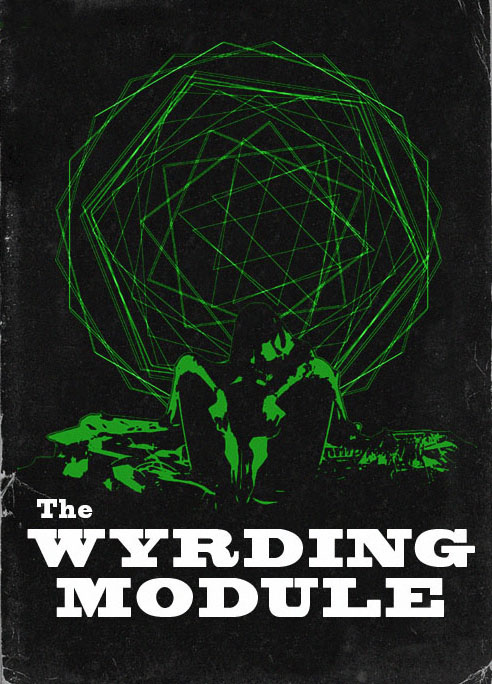 The Wyrding Module is a solo project from Christopher Gladwin, also known as one half of Team Doyobi (Skam records / ∆ICASEA)
The psychotronic sounds of the Module are inspired by Kosmische Musik, Mantra-Rock, Post Industrial Ambience and the occult.
website
Skeksi (icasea)
Dj, Producer, Co-founder of ∆ICASEA and one half of Mortal & Chemist (SKAM) – Skeksi returns to Leeds fresh from recent gigs in Switzerland and Germany. Informed by Sci-fi, Dub, Hip-Hop, Techno and World rhythms, skeksi's live hardware sets are built up on the fly from manipulated midi streams, real time sampling and synthesized percussion.
soundcloud
myspace
icasea.net
The line up for Saturday 17th of July is :
Sawako (12k) – JPN
Sawako is a sound sculptor, timeline-based artist and a signal alchemist who understands the value of dynamics and the power of silence. She is interested in the soundscape and the mediascape of digital era, and her activities are making a bridge between the public and private, virtual and actual worlds.
Sawako has released albums on 12k (USA), and/OAR(USA) and Anticipate (USA). Her unique sonic world has been called "post romantic sound" by Boston's Weekly Dig.
website
Rian Treanor (Enjoy)
Rian is a leeds based artist that works with sound and visual composition and curates events around the north of England.
Mark Fell (snd/ Raster Noton/ Line/ Alku…)
Mark is a multi disciplinary artist from Rotherham, Uk.
He collaborates with Mat Steel as snd and releases on Raster Noton, and Mille Plateaux. Alongside this he has released solo work on Alku, Line, Bottrop Boy and more…
website
Joe Gilmore (12k/ Alku/ entr'acte / Line…)
Joe is a multidisciplinary artist and graphic designer based in Leeds, UK. His work has been published internationally on various music labels including 12k and Line (NYC), Fällt (Belfast), Cut (Zürich), Alku (Barcelona), Melange (Sendai), Entr'acte (London) and Leonardo Music Journal (San Francisco).
website